In today's busy world, almost everyone expects every task we undertake and every problem we encounter to be resolved quickly and efficiently. And most of the time people can find a way to do just that.
But when we are dealing with Mother Nature, sometimes the best and safest route is to get an expert involved – for instance, a geotechnical engineer.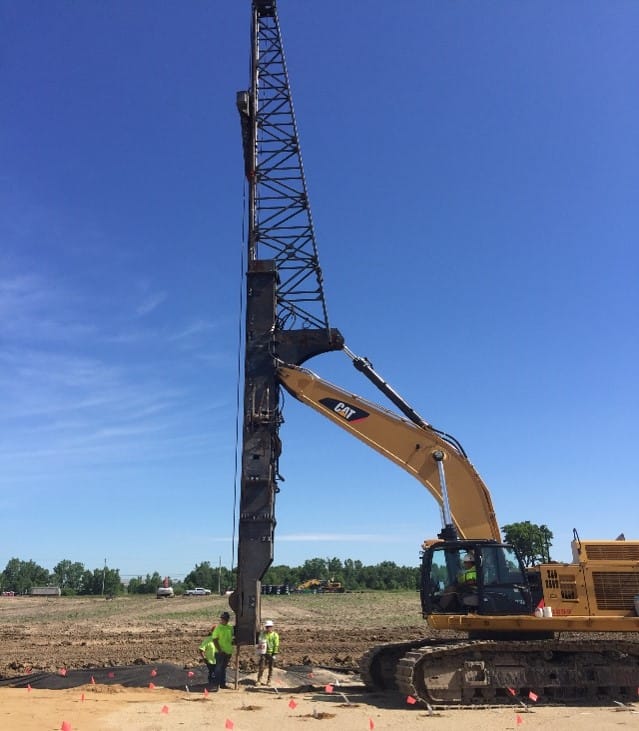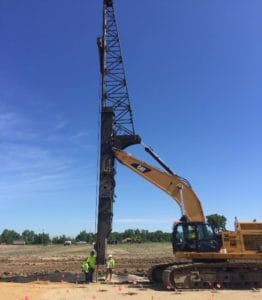 MTC employs numerous staff members as part of our Geotechnical Engineering team. These men and women play a vital role in the planning stages of new structures throughout Michigan. The average person doesn't think about how much site investigation takes place before a structure can become part of the landscape, but an owner or development company needs to be certain the soil under the proposed structure is able to maintain the structure once it is built.
This is where Mother Nature comes in. Sometimes the subsurface conditions are not optimal for immediate construction. It's also where a geotechnical engineer can give a professional helping hand.
The first step is to have a geotechnical investigation to ascertain the types of soil present and to estimate site settlement due to the proposed construction as well as the time required for settlement to occur. On schedule-driven projects where the time required for settlement to occur is excessive, MTC can assist in settlement acceleration design and oversight programs, most often consisting of wick drain installation to decrease drainage paths and thereby promoting faster rates of site settlement.
Wick drains, also known as Prefabricated Vertical Drains (PVDs), have a core that is tightly wrapped in a geotextile filter jacket consisting of spun, bonded polypropylene which has a very high rate of water permeability while retaining the finest soil particles.
"This ground improvement application is typically found to be most useful on sites containing primarily poorly-draining, fine-grained soil where long-term 'excessive' consolidation settlement is predicted due to the application of new stress," explains Todd Munger, PE. Todd is head of the Geotechnical Engineering Division at MTC.
"Due to the potential for long-term settlement, which could require months or even years to occur to a sufficient degree to allow construction to proceed, we speed up the settlement process by installing wick drains," Todd notes.
The wick drains are fed down a hollow mandrel mounted on an excavator or crane mast. A vibratory hammer or static method is used to insert the mandrel to design depth. The mandrel is then removed, leaving the wick drain in place.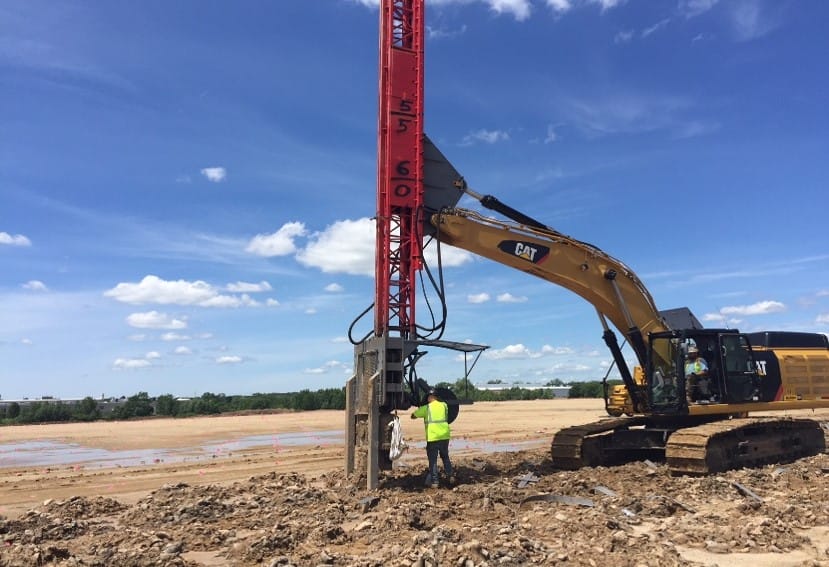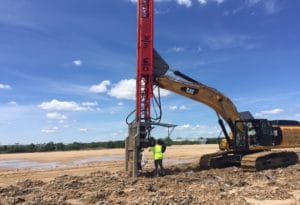 According to Todd, wick drains are typically installed on a rectangular or triangular spacing, 5 ft to 8 ft on center, to variable depths but with the capability of being installed to depths of hundreds of feet if needed.
"We are able to design the spacing based on the project schedule requirements," states Todd. "For example, if we need a site to settle sufficiently sooner, we decrease the wick drain spacing, decreasing the drainage path for excess pore water pressure generated during stress application and the corresponding time for the rate of settlement."
MTC has successfully incorporated the use of wick drains for numerous clients, including the various construction phases of a popular Michigan casino and an Amazon distribution center.
"MTC is experienced in both the evaluation and design of wick drain programs," advises Todd. "As part of a wick drain program, a 'preload' or 'surcharge' period is stipulated requiring settlement monitoring and surveying to confidently understand when sufficient settlement (magnitude and rate) has occurred so construction can resume. We routinely design these preload/surcharge programs."
If you believe your current or future projects could benefit from such a program, contact us today at 800.968.8378
Materials Testing Consultants provide our clients with solutions – and peace of mind – from the ground up.