Materials Testing Consultants, Inc., Industrial Hygiene Department can assist.
Services include personal air monitoring for workers potentially exposed to respirable and total dust, welding fumes (15 metal compounds). Workers wear a simple battery-powered pump connected to a sampling cassette via flexible tubing for a shift to represent the daily exposure per worker task.
Concentrations of air contaminants from sampling and analysis are compared to MIOSHA exposure limits to determine if a worker is being overexposed to air contaminants.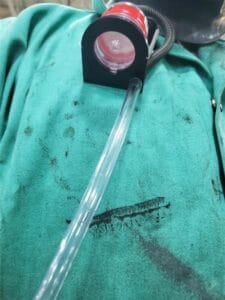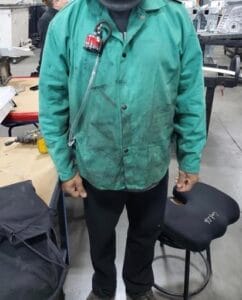 Overexposure to metals can have many health effects including neurological damage. Welders are especially susceptible to exposure to airborne metal compounds. Materials Testing Consultants, Inc. has been trusted for providing air contaminant exposure testing for welding operations at a nationwide automotive parts manufacturer in four of their Michigan facilities. While recommending guidance on reducing exposure levels for workers

Contact Allan Howland at 616-608-1539 for more information, pricing, and to schedule testing.